Regular price
$119.99 AUD
Regular price
$132.96 AUD
Sale price
$119.99 AUD
Unit price
per
Sale
Sold out
Can't choose just one? Need all the styles for all the beers? We don't blame you.
8 glass set including:
2 x Aphrodite, 2 x Le Francois, 2 x Alpha, 2 x Freddy
What ever style you feel like, you'll have the perfect glass

Design to enhance the beer experience

Premium lead-free crystal

Handblown  

Best Beer Styles

There's a glass to cover most beer styles in this set, lagers and session ales in the Freddy, Hazy IPAs and pastry sours in the Aphrodite, IIPA and pale ales in the Alpha, stouts and saisons in the Le Francois.

But don't just take our word for it, try the different styles in the set and let us know what you think!
Design Origins

Aphrodite -

Next Level Beer Drinking

With its sophisticated looks the Aphrodite is as equally suited to cracking a hazy IPA in front of the footy as it is to pulling her out at your next dinner party with friends.
Apart from looking good, the long stem and tulip shaped curves deliver a drinking experience that is one to be envied. Warm hands are kept away from the beer by the stem and the tulip shape concentrates the aromas and retains the head with the rolled lip delivering the beer evenly across the palate

Alpha -

Your Beer But Better

Functional or aesthetically appealing… who said you can't be both? The Alpha is craft beer glassware with striking good looks, great feel in the hand and a shape that will deliver a captivating beer experience.

Freddy -

Faithful Clarity

No matter the occasion, no matter the beer, Freddy has been your faithful everyday beer companion.
Freddy doesn't complicate things. It's a glass that's easy to hold, easy to pour beer into and easy to gaze upon. He brings you the familiar feeling of holding a can, while you reap all the benefits that come from beer in a glass.

Le Francois -

Designed for complex aromas

Le François2 large bowl leading to a narrowing opening makes it the perfect companion for those beers that commonly feature complex aromas. The short stem lets you get your hand around the bottom of the glass to gently warm beers which develop as the temperature slowly rises.
A comfortable size for the hand, Le François2 allows for a generous pour without letting you get too carried away when sipping on those high ABVs. Sit back, relax and enjoy it like you're french royalty.
Shipping

We use Australia Post and all orders.

Standard shipping:

$13 Australia wide for orders 8 glasses or less

$20 Australia wide orders over 8 glasses

Express shipping is available if you want your Craftd goods quicker

$23 Australia wide for orders 8 glasses or less

$30 Australia wide for orders of 8 or more glasses
View full details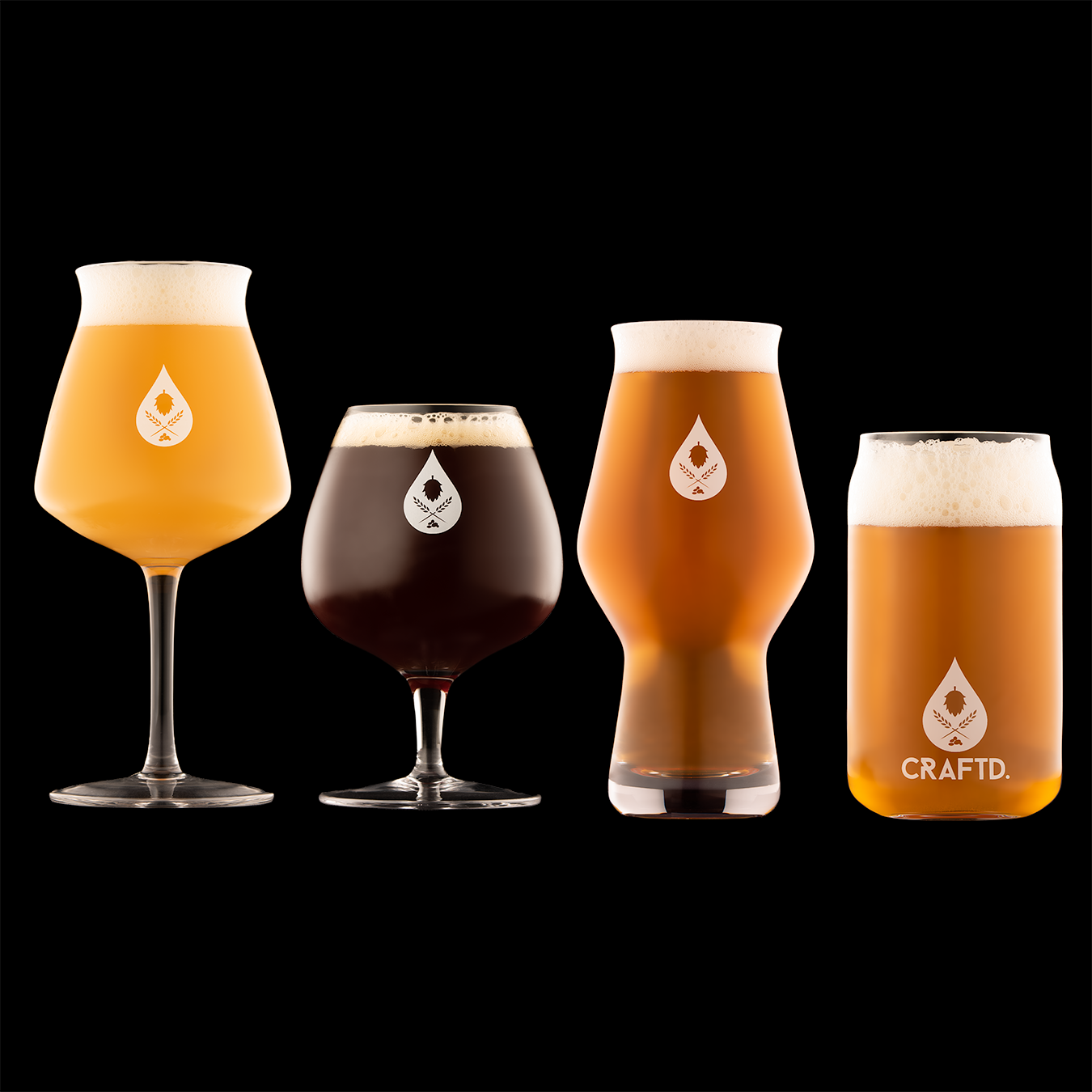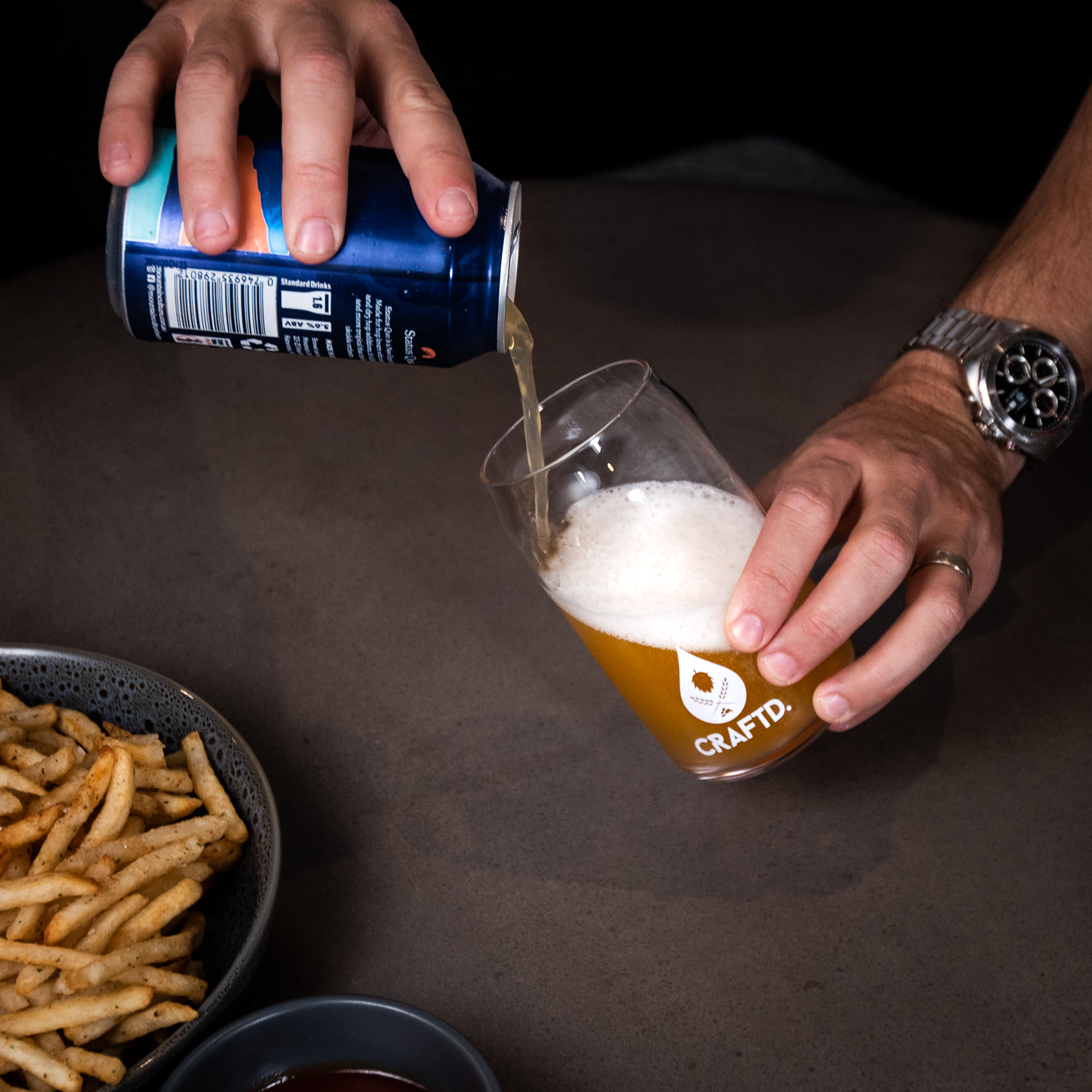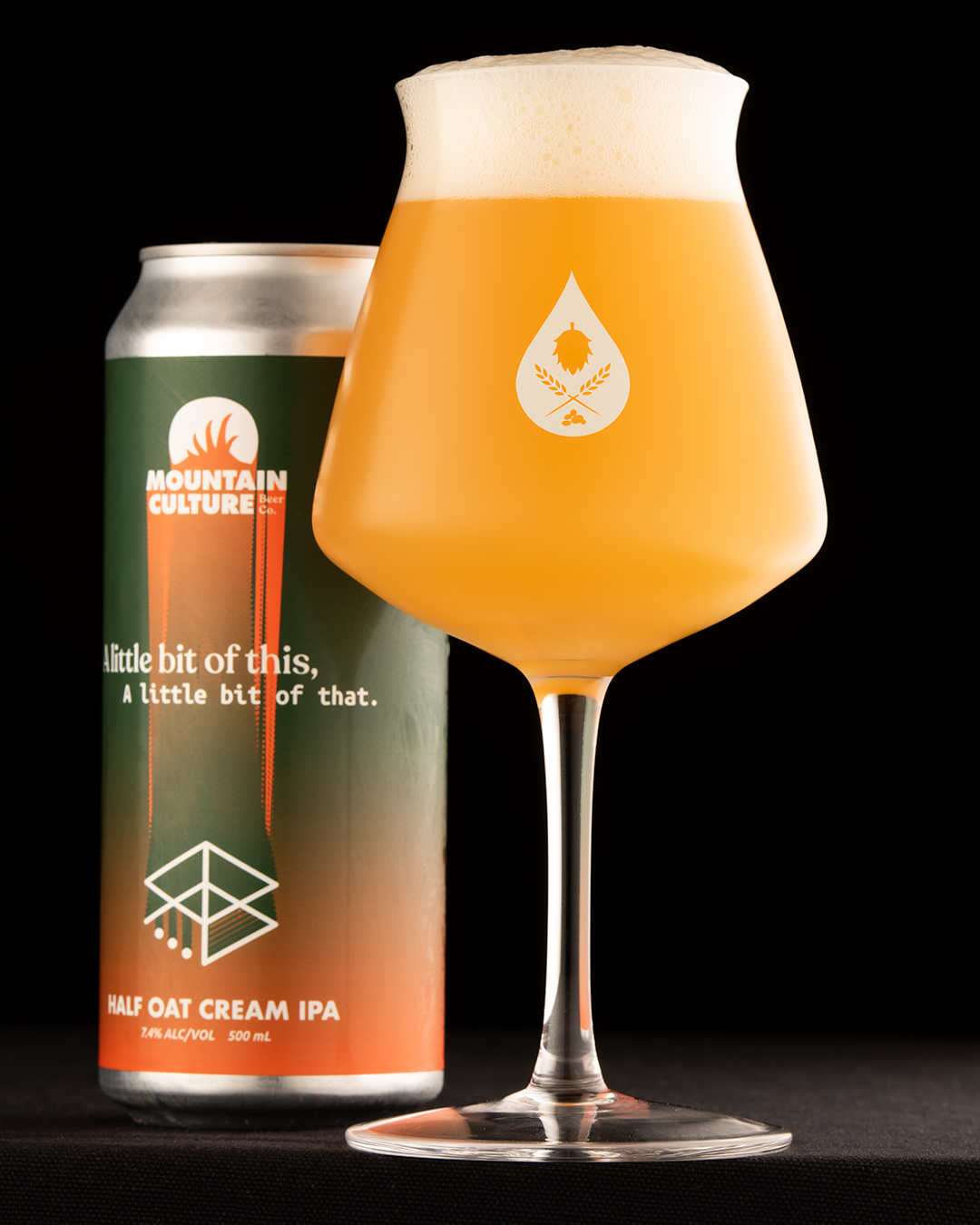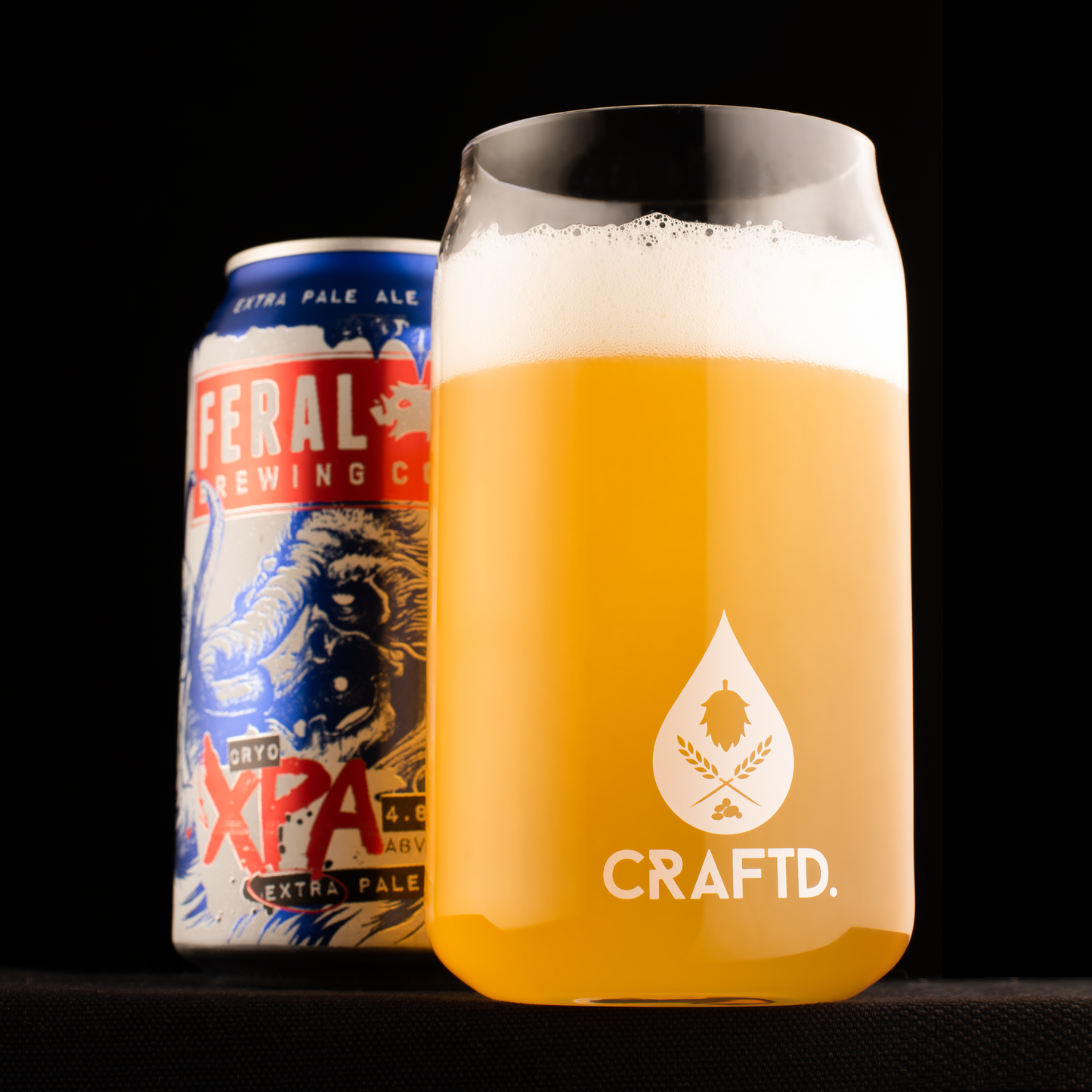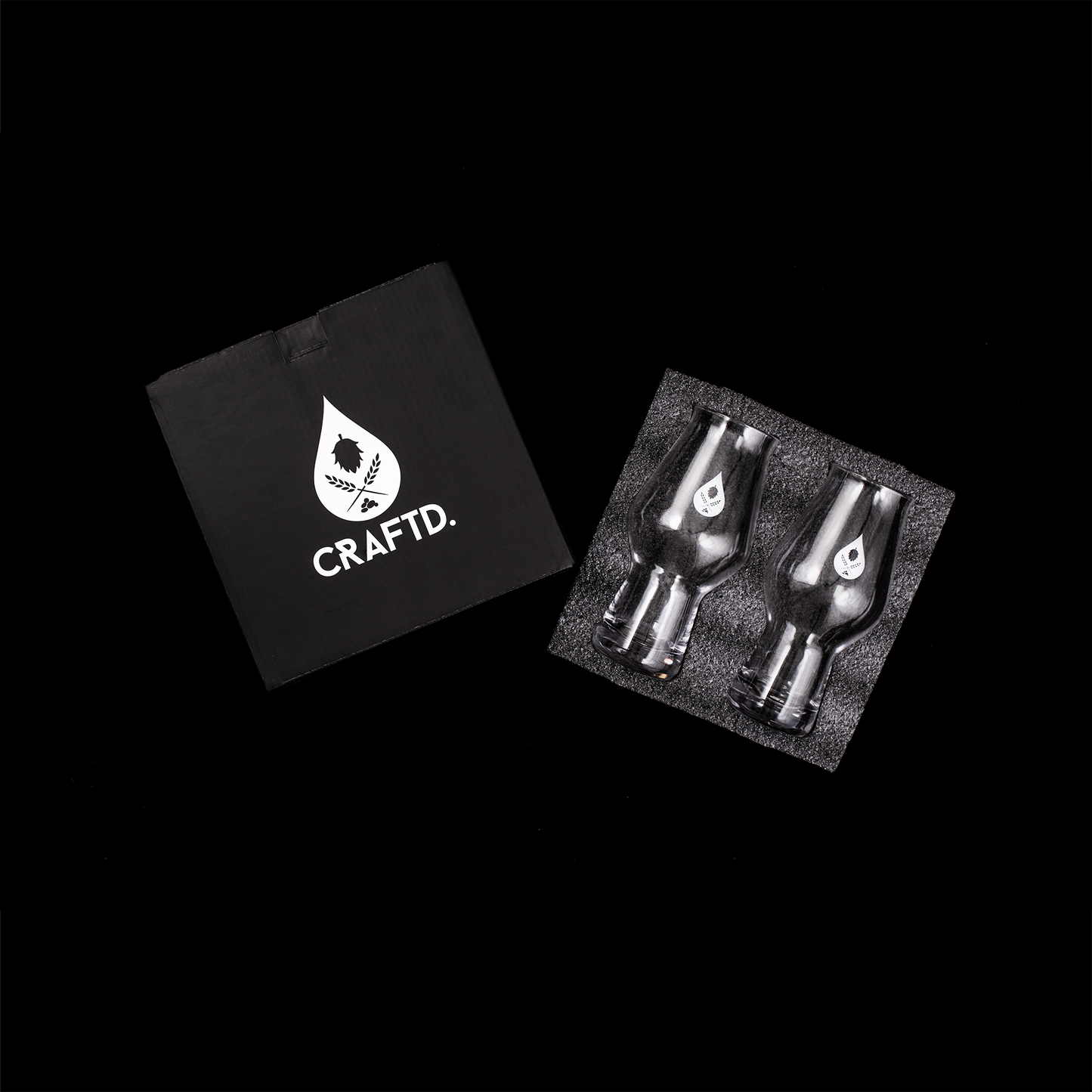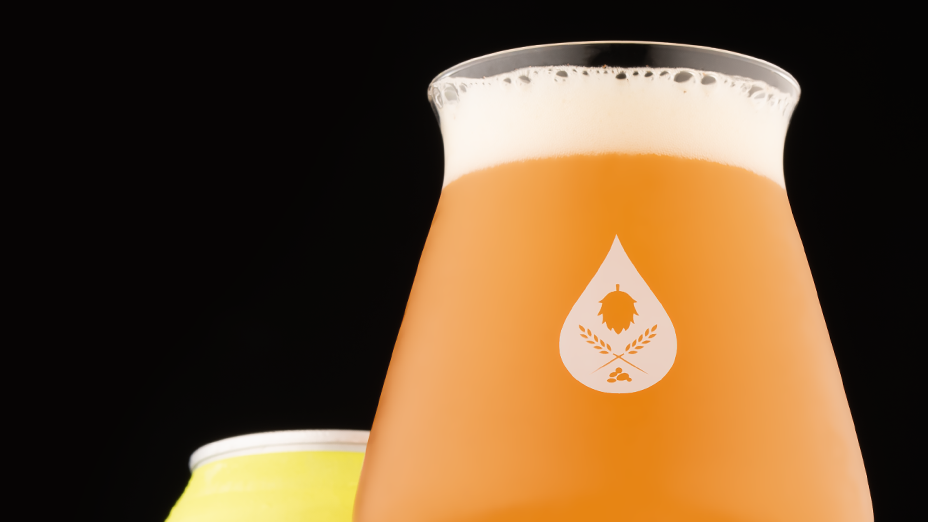 Crafted for Beer
Glassware designed specifically to enhance the characteristics of beer. The perfect shapes to deliver the flavours as the brewer intended.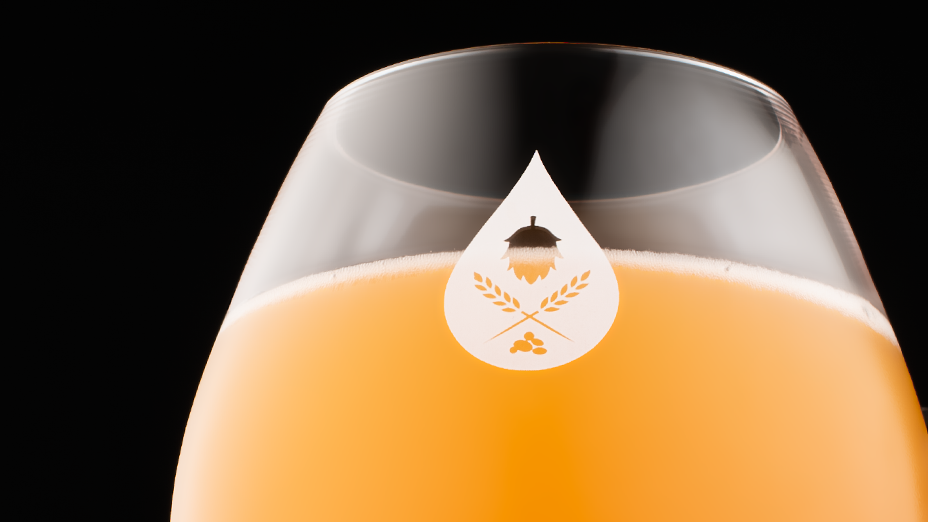 Looks Good, Feels Good.
Premium lead free crystal with stunning transparency shows the beer colour and clarity. Curves in all the right places don't just shape the flavour, they feel great in the hand.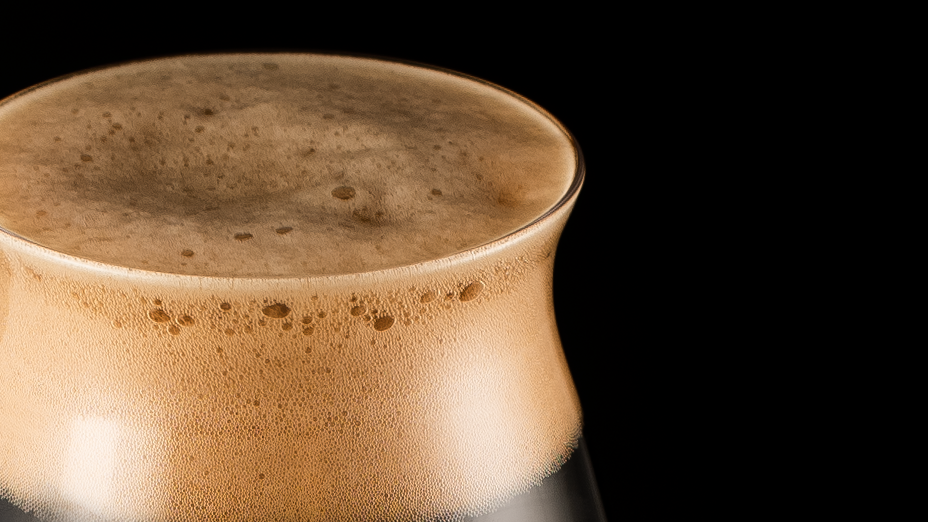 Crafted by Hand
Each glass is hand blown, shaped by a master craftsperson. Your glass is one of a kind, unique just like a batch of craft beer.